Interview
Bosnian Imam Brings Message of Hope for Religious Peace


Autor: Georgie Anne Geyer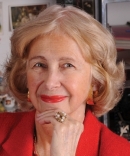 Today, one finds a man filled with the energy of youth. His hope, so deeply tried, had endured through it all. By now, he has won every accolade imaginable (I'll mention only the UNESCO prize for peace) and led just about every international organization for inter-religious understanding and reconciliation through going back to the basis of one's faith??.

---
Talat Hamdani, mother of Mohammad Salman Hamdani, a 23-year-old certified EMT and NYPD cadet who lost his life as a result of the 9/11 terror attacks.


Autor: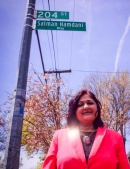 As his mother, it's hard. Salman gave me all the happiness of motherhood, as he was my first born. My husband just doted on Salman, and it was very difficult for him to cope with Salman's death. He was the pillar of my house and both of my younger sons looked up to him because he was the eldest. They called him "bhaijan" (brother). He was their friend and their big brother.

---