Interview
Slice of Life: Chef Dino Redzic Lights Up 42nd Street with Vibrant Italian Cuisine


Autor: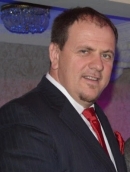 Living in the United States is a dream, clearly the best place in the Universe. You can be everything that you want to be, but you have to do it yourself. It is a privilege and not a right. I often do lectures and seminars on how important it is to encourage people to choose a profession that they are gonna like.

---
Bosnian Imam Brings Message of Hope for Religious Peace


Autor: Georgie Anne Geyer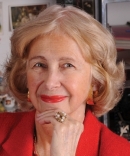 Today, one finds a man filled with the energy of youth. His hope, so deeply tried, had endured through it all. By now, he has won every accolade imaginable (I'll mention only the UNESCO prize for peace) and led just about every international organization for inter-religious understanding and reconciliation through going back to the basis of one's faith??.

---