Perhaps if Bosnians, would dream a little more and learn to respect other people's opinion, set aside their difference and roll up their sleeves, according to their ability, maybe they would be able one day to have a unified Bosnia and Herzegovina
Last night, Senator Barrack Hussain Obama addressed a crowd of 84,000 in Denver. He officially accepted the nomination to be the Democrat presidential candidate for the 2008 elections. The event alone was one of those defining moments in the history of the United States which we were privileged to witness. Coincidentally, this event fell on the 45th anniversary, same date as the historic speech made by another African American political figure and leader, Martin Luther King and his famous
I have a dream speech.
MLK was shot to death very soon after in 1968, just as was Malcolm X, an African American Muslim a few years earlier.
African Americans have suffered years of injustice at the hands of majority white Americans for centuries. Ever since the first slaves were brought from the African continent to the shores of America, then colonies exploited the color of the skin and disregarded basic human rights for black people. Years later, in 1863, the emancipation proclamation committed the Union to ending slavery, and with the 15th Amendment to the Constitution, which granted African American men the right to vote, the struggle against the discrimination on the basis of the color of ones skin was never quiet over.
The Year 2008 will be a defining year for many and for the future of the United States and the world. The US is a superpower and what happens here, certainly affects the rest of the world. Sen. Obama came onto the political scene quickly. He became the first African American to run for President in spite of the enormous obstacles that faced them, from the distrust by Caucasian population to the fight he had with a well established Clinton dynasty. But he overcame the obstacles and has an enormous support among young, well educated, and among many whites.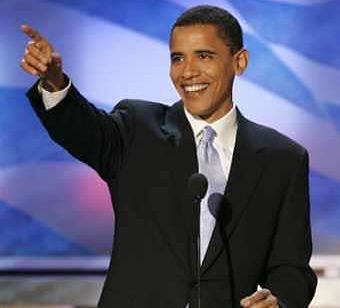 It saddened me to hear, even among those who are refuges and immigrants from other countries that they wouldn't vote for Obama because of the color of Obama's skin. Choosing not to vote for Obama based on political views is acceptable, but to base one's decision solely on his skin color is appalling. Those who came to this country and ran away from the fear of being prosecuted because of their religion or nationality should know better. Obama's election to the Presidency would send the most powerful message to world. The message is clear, that anything is possible under God's creation. Those who dream can achieve anything. Those who set their mind and put aside differences and are focused on their task can get anything done.
Perhaps if Bosnians, would dream a little more and learn to respect other people's opinion, set aside their difference and roll up their sleeves, according to their ability, maybe they would be able one day to have a unified Bosnia and Herzegovina, and unified brotherhood with our brothers from Sandzak, Kosovo, Croatia, Montenegro, and elsewhere.
One can only dream. In the meantime, the Americans celebrate the historic moments, where Sen. Obama, of the Kenyan Muslim father, African American, with African American wife, is going to be the nominee for the American president. This will define the future of this powerful and welcoming nation. In his speech last night, Obama laid out the plan for America's future, and promised to turn the
American Dream
into the
"American Promise."