BOSNIAN / BOSANSKI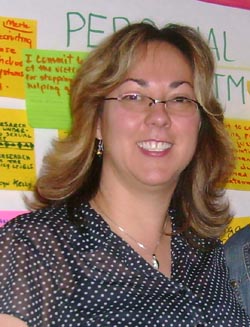 By Suzana VUKIĆ
"My next door neighbour - a police officer at the time - Veljko Planincic, forced his way into our home, accompanied by about 20-30 individuals - members of the JNA (Yugoslav National Army)…..one of these men…raped my older daughter (18) in a bedroom in front of my husband, myself, and my younger daughter (15). After this, they busted her head with the butt of a rifle….", recounted Bakira with great difficulty.
"…I was taken (and raped) from May 21st, 1992 onwards - the first time at the local police station, the second time at a local high school, and the third time at an institute for women and children with intellectual deficiencies. I survived Golgotha. I witnessed slaughter, killings. I was raped and sexually violated numerous times…."
Bakira Hasecic, president of the Sarajevo-based association Women Victims of War, was describing some of the horrors that she and her family lived through during the Bosnian war when Serb forces overtook her town, Visegrad, in eastern Bosnia, ethnically cleansing its majority Bosniak (Bosnian Muslim) population. She addressed journalists, parliamentarians and stakeholders at a breakfast meeting and panel discussion following an international three-day conference hosted by the Nobel Women's Initiative - "Women Forging a New Security: Ending Sexual Violence in Conflict." It was held in Montebello, Quebec from May 23-25.
Six Nobel peace laureates joined forces in 2006 to create the Nobel Women's Initiative. Three of them - Jody Williams, Mairead Corrigan Maguire, and Shirin Ebadi, were at last week's conference. The others - Betty Williams, Wangari Maathai, and Rigoberta Menchu, could not be present. These incredible women sought to use the strength and power of the Nobel Peace Prize to promote women's groups and causes on a global scale, working towards peace, justice and equality.
The conference focused on the devastation faced by women around the world in situations of armed conflict. Sexual violence is being used increasingly as an effective war strategy in places like Sudan and the Democratic Republic of Congo. Over 120 women from all over the world were present. Some, like Bakira, have survived unspeakable forms of rape and shared their stories. Other women from various government and non-governmental organizations, including media, were there to offer their input on strategy. A number of concepts were discussed as methods of putting an end to sexual violence in warfare: offering adequate support to survivors; fighting for justice; and banishing the concept of impunity.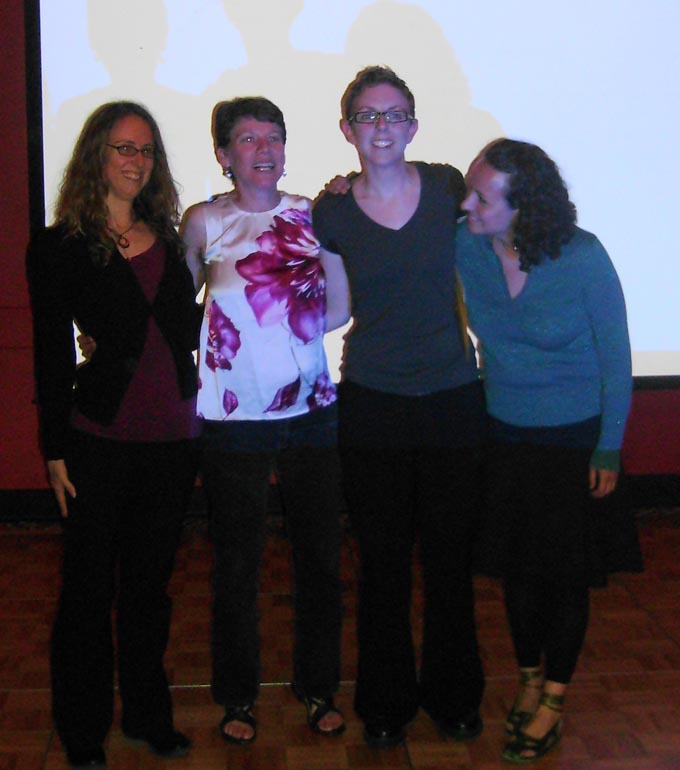 By chance, I learned one week prior to this event that Bakira would be coming to Canada for the conference. I made plans to go down to Montebello and meet this amazing woman in person. It was impossible to attend the conference, already booked beyond capacity. However, through some glitches that arose, I ended up with the privilege of picking up Bakira at the airport and driving her to Montebello. I also replaced her interpreter Wednesday afternoon at the conference and accompanied Bakira to the breakfast meeting in Ottawa on Thursday, May 26.
Bakira is an incredibly strong and resilient woman. This is what made her become a Bosnian army fighter the minute she and her family could escape their tormentors. But regardless of how tough she is, it's still very difficult for Bakira to tell her story. Yet she does it every chance she gets. The world must not forget what happened during the Bosnian war.
Bringing war criminals to justice has become Bakira's mission. On Wednesday morning, she made a speech at the conference highlighting Bosnian Serb war criminal, Ratko Mladic - one of the three architects of the Bosnian genocide who remained at large (at that point). She asked for everyone's help in bringing this man to justice.
The following morning while driving to Ottawa for the meeting, I got a call informing me of the astounding news of Mladic's arrest the previous evening. I had the honour of being the first to announce this incredible news to Bakira, to her absolute delight. I was also blessed with the privilege of standing by Bakira's side and interpreting for her at the meeting while she made the announcement of Mladic's arrest, news which was greeted by the audience with a solid round of applause.
Bakira ended her announcement and the story of her personal suffering with a request to everyone present to do everything possible to seek the arrest of war criminals being harboured in Canada.
Questions or comments:
[email protected]
Suzana Vukic for
hudsongazette.com and Bosniak.net / Bosnjaci./net