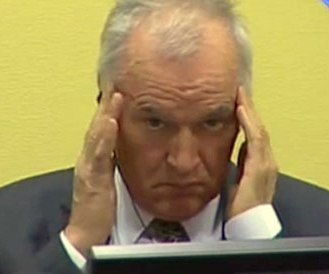 A former intelligence and security officer with the Republika Srpska Army, VRS confirms, at the trial of Ratko Mladic - who is charged with genocide in Bosnia and Herzegovina - that 24 Muslims suffocated in trucks, which transported hundreds of captives from Sanski Most to Manjaca detention camp in July 1992.
The Prosecution witness, who testified under the pseudonym of RM-051, said that their death was caused by "unprofessional" and "inhumane" treatment by Serb policemen, who escorted them.
RM-051, who worked in Manjaca at the time, confirmed that Omer Filipovic and Esad Bender from Kljuc were killed in that detention camp in July and that the murders were committed by military policemen, who were "identified in half an hour".
He said that he "was subordinate" to general Zdravko Tolimir, the then Mladic's Assistant for Intelligence and Security Affairs, in the summer of 1992, prior to being redeployed to Manjaca.
Tolimir was on trial at The Hague for genocide charges in Srebrenica. The Trial Chamber is now due to pronounce its verdict.
Mladic, former Commander of VRS, is charged, among other things, with the persecution of Muslims and Croats throughout Bosnia and Herzegovina, which reached the scale of genocide in seven Bosnian municipalities, including Sanski Most. In addition, he is charged with genocide in Srebrenica, terror against civilians in Sarajevo and taking UNPROFOR members hostage in the period from 1992 to 1995.
Commenting on photographs of scared and weak detainees, some of whom were bone skinny, lying on the hangar floor or standing behind barbed wire, which the Prosecution presented in the courtroom, witness RM-051 said that they "realistically depicted how the detention camp looked like", pointing out that he "has nothing to add or deduct".
The witness said that, following the examinations, it was determined that hundreds of Muslim detainees, some of whom were less than 18 or more than 60 years old, did not participate in conflicts.
Most parts of the brief main testimony by this witness was held behind closed doors.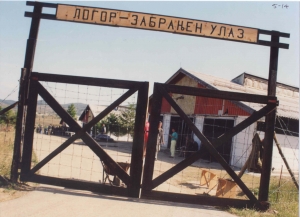 During the cross-examination the witness confirmed that the allegation by Mladic's Defence attorney Miodrag Stojanovic that the Muslims, who suffocated in trucks on their way to Manjaca, were not officially admitted to the detention camp as prisoners of war, so they were not under the responsibility of VRS, but police, was correct.
"We only accepted live people to the detention camp. In case somebody was dead, we returned them to those who had originally brought them to us. (...) All detainees were under the jurisdiction of the Ministry of Internal Affairs until being officially handed over to us," witness RM-051 said, adding that, in most cases prisoners were brought by police.
The witness said that the death of Filipovic and Bender "surprised and afflicted" him, because he thought that "things like that could not happen in our organisation".
"The perpetrators were identified in half an hour. A crime scene inspection was conducted. A pathologist was brought...It did happen with a slight delay, but the perpetrators were eventually brought to trial. Three of the four perpetrators were sentenced to long imprisonment sentences," witness RM-051.
When asked by Mladic's Defence attorney if he informed his superiors about "eventual crimes", the witness answered affirmatively, adding that such reports were "probably" forwarded to other people in the command chain, all the way to the top.
The witness said that, given that it was so well-organised, Manjaca had "a leading position" among detention camps in Bosnia and Herzegovina, because representatives of the Red Cross, Merhamet [the Muslim Charitable Society] and journalists visited detainees on a regular basis.
"We endeavoured to treat those people in a humane manner to the extent possible. We considered that they should eventually walk out of the detention camp, which means that they should stay alive and healthy. (...) A nutritionist was present in the detention camp every day from 9 a.m. to 5 p.m.," witness RM-051 said, adding that he used to eat the same type of food as detainees and that the quality and quantity of the food were determined by the shortage of supplies during the war.
The trial is due to continue tomorrow.