[ Bosnian ]


Columns
Do not forget: Series 15
GENOCIDE IN STOLAC
Autor: Emir Ramić
Objavljeno: 01. Nov 2012. 16:11:51
BOSNIAN - BOSANSKI
This series is based on scientifically verified knowledge and the essential results of scientific research, of the many eminent researcher institutions of genocide and other crimes against humanity and international law in Europe and the world. >

Emir RAMIĆ: The aggression of the Republic of Croatia against the internationally recognized state of Bosnia and Herzegovina was marked with repressive actions against Bosniacs and others who were not Croats, discrimination, intimidation, arrests of prominent people, expelling from homes, terrorizing, killing, plundering, and persecution. HVO, with the use of military force, took over the control over the municipally authorities, dismissed all the non-Croats from work. The Herzegovina companies in Mostar, Stolac, Neum, Čitluk, Prozor, and Čapljina, were now in the hands of Croats. They established the control over media, they introduced the Croatian currency and Croatian national symbols.

The Stolac municipality is situated in the southwestern part of Bosnia and Herzegovina, along the Bregava river, a confluent to the Neretva river, behind Neum, at the junction of roads taking to Bileća, Ljubinje, Trebinje, Čapljina, and Mostar. According to 1991 census, Stolac municipality had 18,681 residents, of which 8,101 Muslims (Bosniacs); 6,188 Croats; 3,917 Serbs; 307 Yugoslavs; and 167 Others.

The Serbian-Montenegrin aggressor, as of the second half of September 1991 occupied the eastern Herzegovina, including Stolac, and significant part of Mostar region (left bank of the Neretva river). Following the effectuation of the agreement Tuđman Milošević (Karađorđevo, 26 March 1991) and/or Karadžić-Boban (Graz, 6 May 1992) on the division of Bosnia and Herzegovina, units of the Yugoslav Army seized the combat operations in that part of Herzegovina, and they were replaced with the political, military and other preparations for the aggression against the Republic of Bosnia and Herzegovina and genocide against Bosniacs in the area of Stolac and that region by the Republic of Croatia. Once the political and military leadership of the Republic of Croatia proclaimed on 18 November 1991, the pseudo state creation of Croatian Community of Herzeg Bosnia, being the result of the aggressive politics and agreement on the division of BiH, Stolac entered its composition, although Croats were minority in the municipality.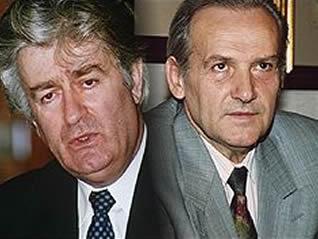 War criminals Boban and Karadzic
Krvoloci Karadžić i Boban u BiH su sprovodili Miloševićevu i Tuđmanovu genocidnu politiku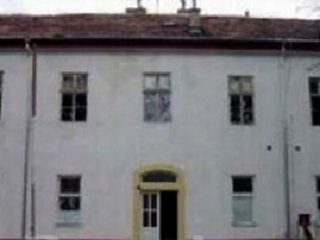 Concetration camp "Koštana bolnica" in Stolac

The Republic of Croatia, lead by the President Franjo Tuđman, in line with its great state project (great Croatia), during the first half of 1993, commenced the aggression against Bosnia and Herzegovina. The fifth column under the control of the "Croatian Community of Herzeg Bosnia" and HVO /Croatian Defense Council/ began their hostile campaign against neighbors. They immediately started with stealing somebody else's property (BiH), brutal killing, arrests, mining and demolition, arsons, expelling, and plundering. Following the example of Nazis, Croatia established the concentration camps to which they deported Bosniacs from the entire Herzegovina, especially from Stolac, Dubrava plateau (villages in the triangle of Mostar – Čapljina – Stolac, including Neum), Višići, Gabela, Ljubuški, Vitina, Čapljina, Mostar, Prozor, etc.

The aggression of the Republic of Croatia against the internationally recognized state of Bosnia and Herzegovina was marked with repressive actions against Bosniacs and others who were not Croats, discrimination, intimidation, arrests of prominent people, expelling from homes, terrorizing, killing, plundering, and persecution. HVO, with the use of military force, took over the control over the municipally authorities, dismissed all the non-Croats from work. The Herzegovina companies in Mostar, Stolac, Neum, Čitluk, Prozor, and Čapljina, were now in the hands of Croats. They established the control over media, they introduced the Croatian currency and Croatian national symbols.

On 15 April 1993, the authorities of the pseudo state creation of Herzeg Bosnia issued the order and prohibited the vehicles with the markings of the Army RBiH to enter Stolac, and thus prevented the defenders of RBiH from staying in this region. Based on that, on 23 April 1993, they arrested the command staff of the brigade "Bregava" and took them to the camp in the barracks in Grabovina near Čapljina. Also, they continued arresting prominent and influential Bosniacs throughout the territory of the Stolac municipality. Numerous men, including the elderly and boys, were taken to camps throughout Herzegovina, while their families – women and children – were expelled from their homes towards Mostar and Blagaj, and then they plundered and destroyed their property. They demolished houses, quarters, religious facilities, and all the monuments, even those that only resembled the oriental style of architecture. In this planned destruction campaign of the HVO and HV /Croatian Army/, the worst destiny hit the towns of Mostar, Stolac, Prozor, and Počitelj, as they were the pearls of Herzegovina and museums under the open sky, with a huge value of the architectural legacy ever since the Illyrian times, middle age, Ottoman period, and finally Austro-Hungarian period, including the monuments from the National Liberation War and the end of the last century. The extent of crimes committed in these towns cannot be measured, as almost all the traces of civilization were destroyed within seconds, as well as arts of the world famous builders and manufacturers. The buildings, bridges, galleries, museums, Roman mosaics, monuments, schools, mosques, religious schools, baths, graveyards, libraries, private collections of jewelry, hand made works of arts, works of arts, books and so much more just disappeared.

The town center was destroyed in Stolac – old center with market place, cultural and historic complex Begovina, all four mosques (Alipašina, Careva, Uzinovićka, and Ćuprijska), gallery "Branko Šotra", Tower of Turković, Đulhana Inn, complex Ada and Behmenluk, monument of architectural legacy for the 17th century – Hamam, City café shop, suburbs Ćuprija, Podgrad, Zagrad, Uzinovići, and all the other buildings, which were nothing but the pearls. The Serb shells, fired from Hrgude in summer 1992 burnt the hotel "Bregava", built according to the project of an exquisite architect Zlatko Ugljen. In its long history, from the Illyrian, Greeks, Romans to the present times, Stolac has not experienced such destruction – they savagely destroyed this pearl of Herzegovina. "This is also Croatia" and "Welcome to Croatian Stolac", remained on the gate to Stolac.

All the Bosniac men from Stolac municipality were arrested and taken to ample places of incarceration, and then deported to other camps in Herzegovina – Dretelj, Grabovina, Gabela, Heliodrom, Ljubuški. They experienced the worst torture and ill treatment. The hospital in Stolac, once famous for the orthopedic treatments, was turned in 1993 into a collective center. Once all the patients were moved out from this hospital in 1993, and the members of the HVO Military police moved in, this hospital was ironically transformed from the rehabilitation center to the place for torture of the Bosniac residents from Stolac and neighboring villages (Aladinići, Pješivac, Greda, Prenj, Rotimlja, Borojevići...). During the summer and autumn 1993, the prisoners were interrogated, then tortured and ill-treated, and many of them succumbed to this treatment. Around 3,500 people experienced hell in that camp.

More than hundred Bosniacs were killed in the municipality Stolac. Almost all the Bosniac men experienced the time in camps.

Sources of scientific knowledge:
1.Institute for Research of Crimes against Humanity and International Law, University of Sarajevo
2.Institute for Research of Genocide, Canada
3.The International Criminal Tribunal for areas of the former Yugoslavia
4. The International Court of Justice
---