An attempt of a military coup and forceful overthrow of Turkey's legitimately elected President Recep Tayyip Erdoğan and democratically elected government in the night of 15 July 2016 disturbed and unsettled every sincere Muslim man and woman. The only ones who can rejoice in it are the enemies of the Muslim community (
Ummah
), both those who show their hostility overtly and the hypocrites (
munafiqun
) who do it covertly and perfidiously.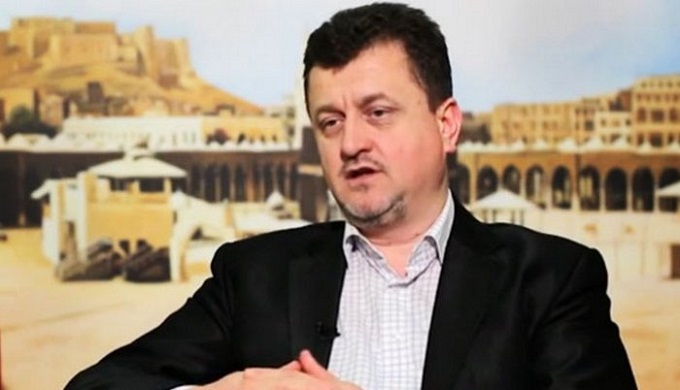 By Hafiz Safvet Halilović, Ph.D.: These are only some of President Erdoğan's merits due to which he became an obstacle to the enemies of Islam and Muslims. Actually, these enemies are troubled by the existence of a strong and prosperous state of Turkey, and President Erdoğan has showed himself to be a true leader during whose tenure Turkey has experienced a true renaissance and prospering. Naturally, the enemies of Islam and Muslims are troubled by every government and every Muslim president or ruler who works with sincerity and dedication on economic, scientific and cultural strengthening of his country and people.
Having closely monitored the developments in the failed coup attempt we reached a conclusion that it was a plot of large proportions involving external and internal enemies of the Ummah. The goal was clear: In the time of general chaos in the part of the world that is called Islamic, in the time of wars that have completely devastated some Muslim countries, such as Iraq, Syria and Yemen, or disintegrated others, such as Egypt, Libya and Lebanon, or dragged some other countries into wars (to cite the example of Saudi Arabia, Iran and the United Arab Emirates all waging a war in Yemen), this attempted military coup was to bring about a destabilization of Turkey, the country that has thrived in all spheres in the past 15 years, and thus destroy the last hope for Muslims. The very fact that Turkey represents a great hope for the Ummah is the reason why enemies of Islam and Muslims perceive this country as an obstacle. Praise be to Allah for the fact that the criminal coup plot failed and that we can write this article in the wake of these events.
Considering the hypocrisy that many world media have showed regarding the attempted coup, which they continue to do by addressing their laments over human rights and freedoms to Erdoğan and his government, a question begs itself: Why is Turkey perceived as such a huge obstacle? Did democracy not truly pass a test there when millions of unarmed Turks took their wives and children and bravely stood in front of tanks and military armed to the teeth? It is interesting to note that France, which has come under the attack of terrorists, is doing the same thing as Turkey, conducting arrests and raids with the state of emergency in effect, yet nobody criticizes France for anything as such procedures are "appropriate and democratic" when conducted there, but not allowed in Turkey. So, why is Turkey under such close scrutiny and what is the reason for such an attitude toward the country and its legitimate President?
In order to get an answer to this question one should bear in mind the developments of the past years since Erdoğan became the Prime Minister of Turkey. In the past 15 years Turkey has experienced an enormous economic progress and revival. In the era of global recession, when the great world powers and economies have faced a crisis they have not been capable of solving, when small companies as well as big corporations have closed down leaving hundreds of thousands of people jobless, Turkey has made a progress and showed impressive economic results, thus joining the ranks of the most developed countries of the world.
We will cite some examples to illustrate the foregoing.
President Erdoğan, who is deliberately criticized by malevolent people, first came to power as the Prime Minister of the Turkish Government and inherited a debt of $23.5 billion to the International Monetary Fund (IMF). Turkey paid the last debt installment of $400 million to the IMF on 14 May 2013, thus becoming one of the few debt-free countries in the world. Instead of incurring a new debt, President Erdoğan said that Turkey could now lend money to the IMF, which was a precedent, given the fact that the IMF became a kind of deity revered by many nations and countries in the modern times.
In order to understand this properly, it is necessary to provide the following information:
the United States of America, the most powerful country in the world, owes more than $19 trillion (19,000,000,000,000), which means that the US debt per capita amounts to more than $60,000. The respective debts of the European countries are as follows: the United Kingdom $9.5 trillion (9,500,000,000,000), France $5.7 trillion (5,700,000,000,000), Germany $5.5 trillion (5,500,000,000,000). We will not refer here to the huge debts of the countries such as Italy, Spain and Portugal. We could all see for ourselves that Greece had almost gone bankrupt over a debt of around $360 billion, a very low sum in comparison with the great powers' debts. By the way, even the rich Saudi Arabia owes more than $80 billion and our Balkan countries have also accumulated huge debts (Croatia $67 billion, Slovenia right behind it, Serbia $32 billion, Bosnia-Herzegovina $9 billion).
We can now imagine the extent of the economic growth and progress achieved in the period since Erdoğan and his AKP (Justice and Development Party) came to power. However, instead of being praised, already in May 2014 Erdoğan was faced with the events in the Gezi Park at Taksim whose objective was undoubtedly to make the work of his government more difficult and to destabilize Turkey in order to undermine its stability and prevent its economic growth and progress. Praise be to Allah, all these attempts failed. Quite to the contrary, Erdoğan and his government have positioned Turkey among the 15 strongest countries of the world, and the goal of the current mega projects is to place the country among the leading 10 nations. Turkey's Gross National Income is around $800 billion, but with the economic growth of the current intensity it could soon be much bigger (even $2 trillion, according to some estimates). Turkish annual export amounts to $500 billion and, according to economists, it is the second nation in the world by the rate of economic growth. These are fascinating results, indeed.
There are also other admirable indicators of the economic growth and prosperity that the Turkey has experienced under Erdoğan's leadership, first in the capacity as the country's Prime Minister and then as its President. We will mention just a few: construction of more than 13,000 kilometers of highways (construction is underway of nearly 450-kilometer-long highway that will connect the Black Sea and the Aegean Sea); construction of a huge tunnel under the Bosphorus connecting the respective European and Asian sides of Istanbul; construction of several thousand schools and hospitals across Turkey; construction of a third huge bridge across the Bosphorus; opening of many factories and plants (including even an aircraft manufacturing factory), which has all resulted in reduction of unemployment and improvement of the standard of living (with a tenfold increase in salaries and pensions); lowering of interest rates in Turkish banks; facilitating of access to medical care and strengthening of welfare care in the Republic of Turkey.
Other very important and ambitious projects have also been launched, such as the construction of a third airport in Istanbul, which should be one of the biggest airports in the world, with planned flow of around 160 million passengers (the construction will cost more than $20 billion). There is also a project of construction of four nuclear power plants, construction of a gas pipeline for Europe, and also underway is the construction of a sea canal that will run parallel to the Bosphorus connecting the Black Sea with the Sea of Marmara and make ship traffic easier, especially the oil tankers traffic. A financial center will also be built in Istanbul and it is planned to be one of the leading centers in the world, with several million square meters of surface area encompassing offices, residential premises, retail, conference, hotel and parking areas, which will be very interesting for many investors. All these major projects are a clear sign that Erdoğan and his AKP know how to deal with the challenges of government and achieve general progress and development of Turkey and all its citizens.
On the international front, Turkey has helped Muslims all over the world and has particularly opposed the violence against the Palestinians and other oppressed peoples. Erdoğan overtly criticizes tyrants and dictators, and while leaders of many Islamic countries kept silent about or openly supported the military coup in Egypt, he publicly raised his voice against the putschist Sisi and advocated the return to power of the legally elected government in Egypt embodied in President Mursi. He has also supported Bosnia-Herzegovina, wishing it to become a normal country, and has condemned the genocide committed against the Bosniaks loud and clear. He was the only one brave enough to tell the truth to Israeli President Peres' face at a conference in Davos in 2009, whereupon he was declared a hero of all the Muslims of the world. It also needs to be stressed that it was inconceivable prior to Erdoğan's era for a Muslim woman wearing a
hijab
(headscarf) to enroll at any university in Turkey or work as a civil servant, whereas that is an absolutely normal thing nowadays.
These are only some of President Erdoğan's merits due to which he became an obstacle to the enemies of Islam and Muslims. Actually, these enemies are troubled by the existence of a strong and prosperous state of Turkey, and President Erdoğan has showed himself to be a true leader during whose tenure Turkey has experienced a true renaissance and prospering. Naturally, the enemies of Islam and Muslims are troubled by every government and every Muslim president or ruler who works with sincerity and dedication on economic, scientific and cultural strengthening of his country and people. The coup-plotters' objective was to destabilize, disintegrate and weaken Turkey, push it into a bloodshed and civil war with bloody consequences as are those we witness in the catastrophic events in Iraq, Syria, Libya, Yemen and Egypt. However, Turkey and its honest people showed in the best way that the rule of military regimes has come to an end. Millions of Turks heeded President Erdoğan's call to take to the streets and resist the military coup. Even all opposition parties in Turkey, fiercely criticizing Erdoğan and his policies under normal circumstances, raised their voice and called their supporters to take to the streets and oppose the coup, too. Both the state and private media in Turkey condemned the coup attempt, as did numerous prominent figures of the Turkish society, including the ones who are not in favor of President Erdoğan and his party at all, which actually shows their political maturity.
Interestingly enough, certain Arab television stations (such as some in the United Arab Emirates and Egypt) supported the attempt of a coup and forceful toppling of the legitimately elected president. That should be borne in mind, as should the fact that certain circles of Gülen's Hizmet movement (including F. Gülen himself) accused Erdoğan of having staged the military coup in order to increase his power. What a cynicism and distortion! Is this not exactly what the Qur'an refers to as
tahriful-kalami 'an mevādi'ih,
that is, an inversion or distortion of facts? Why would Erdoğan have staged a coup when he had won all consecutive elections over the past 15 years? And there is also a question: If he had done it indeed, how he had managed to mobilize so many people, including senior officers and other high-ranking members of the establishment, to go out to the streets with tanks and other weaponry and how he had managed to tell them to hold their action at a certain moment in order for him to arrest them? Those who present such nonsense actually speak about themselves, and such a degree of contempt and hatred for Erdoğan and disregard for everything that he has achieved is truly worrying. Are not the ones who talk such nonsense actually the ones who organized the coup and were prepared to overthrow the legitimately elected government? Naturally, we will not speculate about it here, as it is up to Turkey's judiciary to investigate into it. We pray to Allah to protect us and our brethren in Turkey in these turbulent times from discord and those who sow it.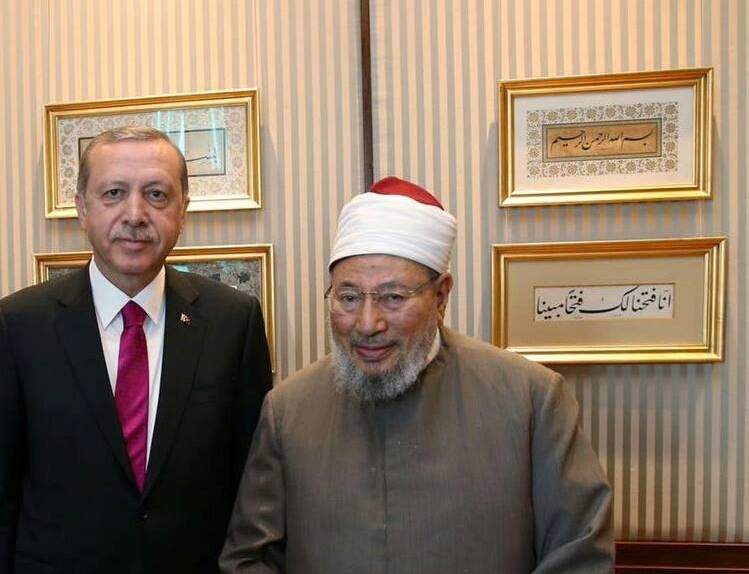 Finally, it should be stressed that it is a religious duty to condemn the attempt of a military coup. It is, likewise, a duty to extend support for the legitimately elected President Recep Tayyip Erdoğan and his government. This duty stems from our honorable religion, Islam, which commands one to establish order on the Earth and not be on the side of tyrants and oppressors.
The coup-plotters are oppressors and it is obvious that they wanted to sow disorder. For that reason, as soon as the said events started in Turkey, the moment the news of the coup attempt was broadcast, the International Union for Muslim Scholars, led by the esteemed sheikh Yusuf al-Qaradawi, issued a proclamation expressing support for President Erdoğan in unmistakable terms. The proclamation reads as follows:
"President, Allah is with you, and the people of the Arab and Muslim world are with you, and all free people of the world are with you. We, Muslim scholars in the four corners of the world, are with you. Angel Gabriel and the righteous believers and the angels, all are with you. We all are with you, because you are on the side of the truth against falsehood, of justice against injustice, people against tyrants, freedom against oppressors, council and democracy against the ones governing their peoples with oppression and violence. Noble President Erdoğan, go your righteous way and build Turkey as you wish, as we wish, lead the people toward the truth, call them to wisdom, help the oppressed and support the downtrodden and we will be with you. We will stay strong and stand shoulder to shoulder with your party and your associates, as Allah instructed: O, believers, fear Allah and stand with the truthful ones!"
(Author is a member of the Board of Trustees of the International Union for Muslim Scholars)
Translation from the Bosnian language: Edina Neretljak