BOSNIAN / BOSANSKI
US Embassy in the Republic of Montenegro
City of Podgorica
Ambassador
Excellency Margaret Ann Uyehara
Your Excellency,
On behalf of the members of the Bosniak American National Association (BANA), whose members originate from Montenegro and Sandzak region (Sanjak), we are the victims and descendants of the victims of the genocide in Bosnia and Herzegovina and Montenegro. We are writing to you to express our deepest condemnation of the terrorist bombing attack on the US Embassy in Podgorica (Montenegro), perpetrated by a Serbian criminal of the pro-Russian orientation, and the participant in the 1999 Serbian aggression on Kosovo, as a member of the Serbian special military forces who committed numerous crimes on the Albanian people during that time. The particular terrorist was honored and recognized by the Balkan butcher Slobodan Milosevic, president of Serbia at the time. It is a very well-known fact that only those who were killing innocent civilians in Bosnia and Kosovo were rewarded by the Serbian government.
We express full support to you and other diplomats in your missions. Bosniaks experienced genocide, terror and threats, persecutions, concentration camps, rapes, arrests, deportations in the '90s during the Serbian and Montenegrin aggression on Bosnia and Herzegovina, amongst so much more. Unfortunately, the same politicians in Montenegro are still in power as they were during the nineties, and in Serbia the followers of those politicians who were in power during the darkest years of aggression on Bosnia and Herzegovina are still in power. The ideology of a greater Serbia is still alive and well; it needs to be defeated in order to have prosperity in that part of the world.
We express our gratitude to the United States who opened the doors to the Bosniaks at the time of a fierce campaign of genocide and aggression against Bosnia and Herzegovina and police repressions in Sandzak (Serbia and Montenegro), with the hope that the institutions in the Republic of Montenegro will ensure that lives and work of all diplomats will be safe, that no more attacks will occur on the US Embassy, as well as citizens, regardless of their national or religious affiliation.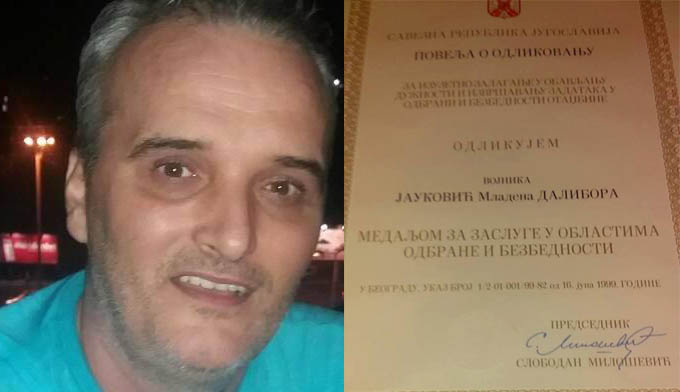 Serbian criminal of the pro-Russian orientation